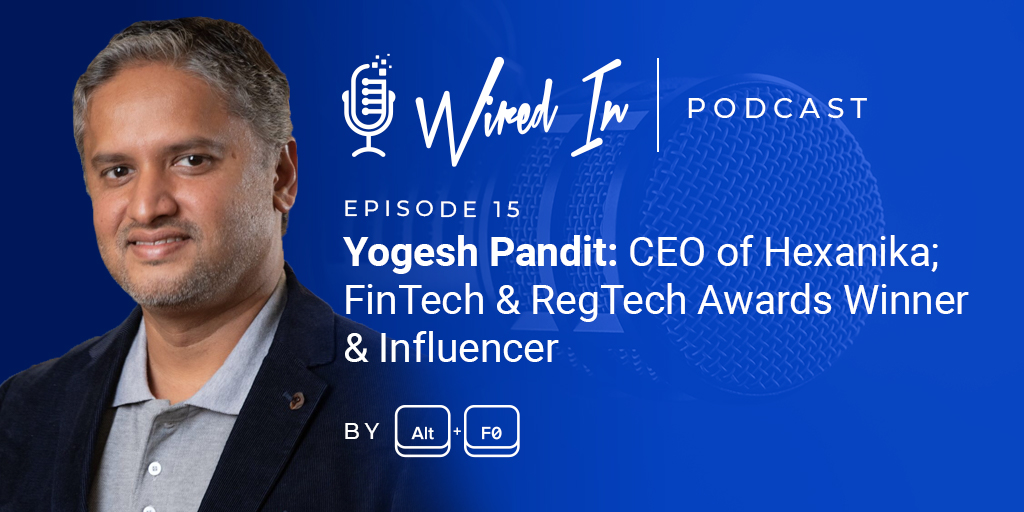 "How do you motivate with innovation and integrity in this era?"
🎧 📺 WATCH or LISTEN 🎧 Yogesh Pandit from Hexanika, FinTech & RegTech Awards Winner & Influencer: https://bit.ly/wiredin015-yogeshpandit
We are honored to have Yogesh Pandit of Hexanika and share his leadership techniques and entrepreneurship passion that helped grow his team. He had more than a vision and passion for data, efficiency and simplicity but also exquisite values that help instill company values and transparency. He continues to inspire others by creating a foundation to innovate his teams. His core values influenced inspirational team activities such as yoga Fridays and a transparent working environment.
Let's listen and learn more about Yogesh's experience to help us develop our personal assets.
-------------------------------
Don't forget to hit FOLLOW and "AUTO-LOAD" in your 🎧 channel & get the latest Wired In 🎙️ episodes!
Podcast channels:
Spotify | Apple Podcasts | Google Podcasts | Stitcher | Podbean | SoundCloud | iHeartRadio | YouTube
-------------------------------- 
Mentions in this episode:
Massachusetts Institute of Technology (MIT)
-------------------------------- 
Wired In Podcast is a collaborative podcast that goes beyond data. 
MISSION: We seek to cultivate growth and innovation in your professional life. Content or participation inquiries, please contact info@altf0.com
#leadership #influencer #entrepreneurship #motivation #transparency #innovation #team #workingenvironment #hexanika #wiredinpodcast #altf0